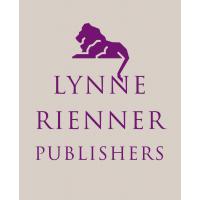 Lynne Rienner Publishers
Founded in 1984, Lynne Rienner Publishers remains a rare, independent presence in scholarly and textbook publishing. It publishes in the fields of international studies and comparative politics (all world regions), US politics, and sociology and criminology (with a US focus). It also has a small list of third world literature in translation, including books by such notable authors as Naguib Mahfouz, Ghassan Kanafani, Maryse Conde, Derek Walcott, and Tawfiq al-Hakim.
LRP also publishes under the imprints First Forum Press and Kumarian Press, and distributes Holmes & Meier Publishers globally.
There were no matches for: 'lynne-rienner-publishers'. Please retry your your search.