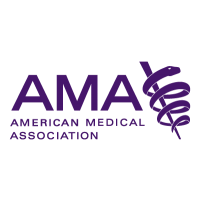 American Medical Association
CPT® Codes by the AMA: Coding that Moves Medicine.
Trusted for more than 50 years, the Current Procedural Terminology (CPT) code set is evidence-based, rigorously validated and actionable. CPT books can help you improve quality, decrease costs and expand access to care. The CPT code set was created by the American Medical Association (AMA) in the United States, where it continues to play an important role in supporting the adoption of medical innovations. CPT: the language of medicine today and the code to its future.
There were no matches for: 'american-medical-association'. Please retry your your search.