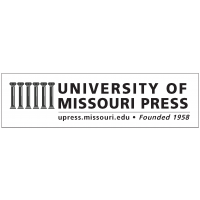 University of Missouri Press
The University of Missouri Press was founded in 1958 by William Peden, writer and dedicated member of Missouri's English Department faculty. The press publishes in many areas including, American and World History; Intellectual History; Biography; African American Studies; Women's Studies; American, British, and Latin American Literary Criticism; Journalism; Political Science, particularly Philosophy and Ethics; Regional Studies of the American Heartland; and Creative Nonfiction.
There were no matches for: 'university-of-missouri-press'. Please retry your your search.