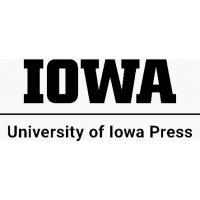 University of Iowa Press
University of Iowa Press publishes reference and course books for scholars and students in the areas of archaeology, American studies, American history, literary studies, theatre studies, and the craft of writing. For general readers its publishing list includes works of poetry, short fiction, creative nonfiction, poetry anthologies, books on the archaeology and natural history of the Midwest, cookbooks, letters and diaries, biographies, memoirs, regional history, and collections of historic and contemporary photographs.
There were no matches for: 'university-of-iowa-press'. Please retry your your search.