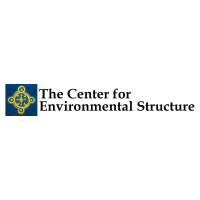 The Center for Environmental Structure
The Center for Environmental Structure was founded in Christopher Alexander in 1967 to house his research, teaching and building projects. The Center continues his legacy by developing further the ideas presented in the four volumes of The Nature of Order, which create a sweeping new conception of the nature of things that is at once objective, structural, and personal. These volumes:
          • Outline the new processes necessary for the formation of healthy, beautiful, and sustainable human
               environments in a contemporary context.
          • Explain how to execute these processes in built projects.
          • Develop these processes in such a way as to be easily replicable by others.
To read more about the Center, The Nature of Order, and Christopher Alexander, click here.
There were no matches for: 'the-center-for-environmental-structure'. Please retry your your search.