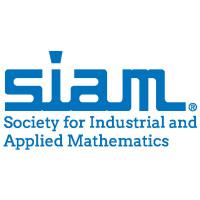 SIAM - Society for Industrial and Applied Mathematics
The Society for Industrial and Applied Mathematics (SIAM) was founded by a small group of mathematicians from academia and industry who met in Philadelphia in 1951 to start an organisation whose members would meet periodically to exchange ideas about the uses of mathematics in industry. This meeting led to the creation of SIAM, whose membership has grown from a few hundred in the early 1950s to more than 14,000 today. SIAM exists to ensure the strongest interactions between mathematics and other scientific and technological communities, publishing high-quality monographs and textbooks for applied mathematicians, computational scientists, and engineers working in academia, government labs, and industry. SIAM authors are experts in their fields and can effectively communicate their expertise to students, researchers, and members of industry through their books.
There were no matches for: 'siam-society-for-industrial-and-applied-mathematics'. Please retry your your search.