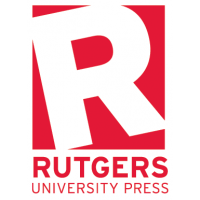 Rutgers University Press
Rutgers University Press is dedicated to the advancement and dissemination of knowledge to scholars, students, and the general reading public. Reflecting and extending the University's core mission of research, instruction, and service, the press's current areas of specialisation include sociology, anthropology, health policy, history of medicine, human rights, urban studies, criminology, Jewish studies, American studies, film and media studies, the environment, and books about New Jersey and the mid-Atlantic region.
There were no matches for: 'rutgers-university-press'. Please retry your your search.