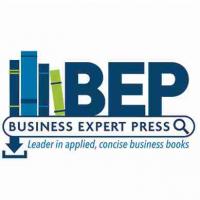 Business Expert Press
Business Expert Press publishes concise, precise, business information written by experts in their fields for students and professionals on a broad range of business topics that are researched-based and with an applied focus. Often the topics are narrow in scope but deep in the treatment of the subjects with which they deal.
There were no matches for: 'business-expert-press'. Please retry your your search.