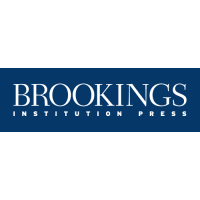 Brookings Institution Press
The Brookings Institution Press, located in Washington, D.C., publishes books on political science, economics, US and foreign policy, and education which are comprehensive, relevant and timely. The Brookings Institution stands at the forefront of public policy research, with books on today's contemporary issues from the world's leading scholars and experts.
There were no matches for: 'brookings-institution-press'. Please retry your your search.